Overview
Taylor & Parrish is a construction firm concentrating on specialized projects demanding the very best in pre-construction planning, construction techniques, and scheduling. Our passion for building and our superior collaboration skills with architects, engineers, and clients allow us to consistently deliver outstanding projects that are on time and within strict budgetary constraints. Our management style is hands-on, and we pride ourselves on paying attention to the smallest of details.
As either a Construction Manager or General Contractor, Taylor & Parrish is well respected in the construction industry. Throughout our history, we have maintained the philosophy that we are the steward of our client's investment, and our team has the ability and experience to satisfy all critical elements required for a successful project. We provide input on the best design, cost, schedule, and construction solutions and techniques. These attributes are "separators", making Taylor & Parrish uniquely qualified to exceed your goals and expectations.
---
History
In February 1915, Herbert Claiborne and Allen Saville obtained a charter to do construction work as Saville & Claiborne, Inc. From 1915 to 1920, the firm engaged mainly in the development and construction of water systems through the state of Virginia. During World War I, they did extensive work at Camp Lee, Virginia.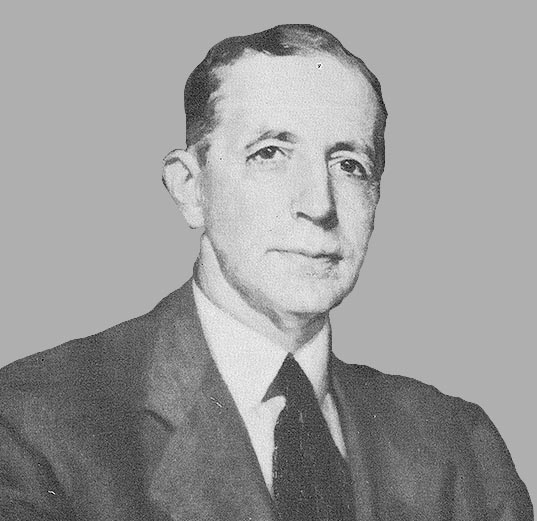 In 1920, Mr. Saville sold his interest in the firm to Mr. Claiborne, and shortly thereafter Henry Taylor joined the firm. The charter was amended to change the name of the firm to Claiborne & Taylor, Inc., and in the 1920s the majority of the work was residential, augmented by commercial and industrial work and some educational buildings for St. Catherine's School.
It was in the 1920s that Claiborne & Taylor, Inc. became greatly interested in restoration work, and during this time the firm was involved in the moving of "Wilton" from its original site to its present location in West Richmond. Work was also done at Jamestown, on the King William County Courthouse, and Claremont Manor – an old plantation on the James River. In the 1920s, Claiborne & Taylor, Inc. became associated with Mr. William Lawrence Bottomley of New York City, who was to design some of the finest residences to be built in the Richmond area.
From 1930 to 1940, the firm continued in the residential and restoration fields and also built the Broad-Grace Arcade Building, which was one of the largest buildings to be constructed in Richmond at that time. Stratford Hall in Westmoreland County, Virginia was restored over the period from 1933 to 1937. Work was also done on Christ Church in Lancaster County, Virginia, one of the earliest Colonial churches in the state. From 1934 to 1940, the firm constructed many libraries throughout Virginia for Mr. David Bruce, who was improving the educational facilities around the state.
During World War II, work was mainly limited to government work on behalf of the war effort. From 1945 to 1956, the company concentrated almost entirely on industrial, commercial, and faith-based work. It was during this time that restoration work was done at Gunston Hall near Alexandria, Virginia, and at Westover Church in Charles City, Virginia. After Mr. Claiborne's death in 1956, Henry Taylor and James Parrish, who had joined the firm in 1948, formed Taylor & Parrish, Inc.
Today, Taylor & Parrish continues to concentrate on the things that have remained important since our start in 1915 – the very best in planning, construction techniques, and scheduling. We are proud of our history and are honored to have been involved in the building and/or restoration of some of Virginia's most important buildings.
---
Community
Taylor & Parrish proudly supports the community that has sustained our business for the past 100+ years. Our major community outreach is the annual "Swing for Sight Golf Classic" for the benefit of Conexus. Conexus, formerly known as Prevent Blindness – Mid-Atlantic, was established in 1957 as the National Society to Prevent Blindness – Virginia Affiliate. Over the last two decades, this golf event has raised close to $2 million dollars . Our continued gratitude goes out to all those who support Conexus through Taylor & Parrish's Swing for Sight Golf Classic! For more information about Conexus and their incredible work, please visit www.conexusvison.org.